Как мы все знаем, карта FOCS корейская, так вот, я решил создать вики страничку с обновлениями карты и описать всех героев, то бишь их предметы, и заклинания. Викия доступна для всех тех, кто желает узнать что-то новое, а так же всегда быть вкурсе обновлений.
Welcome to the Fight of Characters Wiki As we all know, map FOCS is Korean, so I decided to create a wiki site with changelogs and describe every hero, his racial weapon and his spells. Wikia was created for all the people that want to know something new and to be always up to date about happenings in map.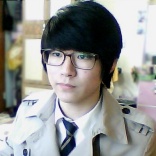 Вот так выглядит тот, кто украл идею jihno, и продолжил её, однако ему пришлось назвать карту FOCS Another, ибо имя FOCS уже было занято, то бишь надо сказать спасибо наглости Юджина, ибо он нагло украл идею и продолжил её в новой карте. This is how the stealer of jihno's map looks like, he took his idea about making foc map, but he had to rename it into FOCS Another, because the name FOCS was already taken by Jihno, so we need to say thanks to him, that he stole the map and continued it.
            
                                               
                        Fight Of Characters All Shops

                   




Captain of 6th Division




Substitute Shinigami, Vizard




4th Espada




6th division lieutenant

Hitsugaya Toshiro

Captain of 10th Division

Zaraki Kenpachi Captain of 11th Division
                           

                 

| | | | | | |
| --- | --- | --- | --- | --- | --- |
| | | | | | |
| The God | Admiral Aokiji | The Leader of CP9 | Swordsman of Straw Hat pirates | The Captain of Straw Hat pirates | Member of Shirohime's crew |
                   

| | | |
| --- | --- | --- |
| | | |
                   

                     

                   

                        

                     

                     

Pages that are in English:
Latest activity